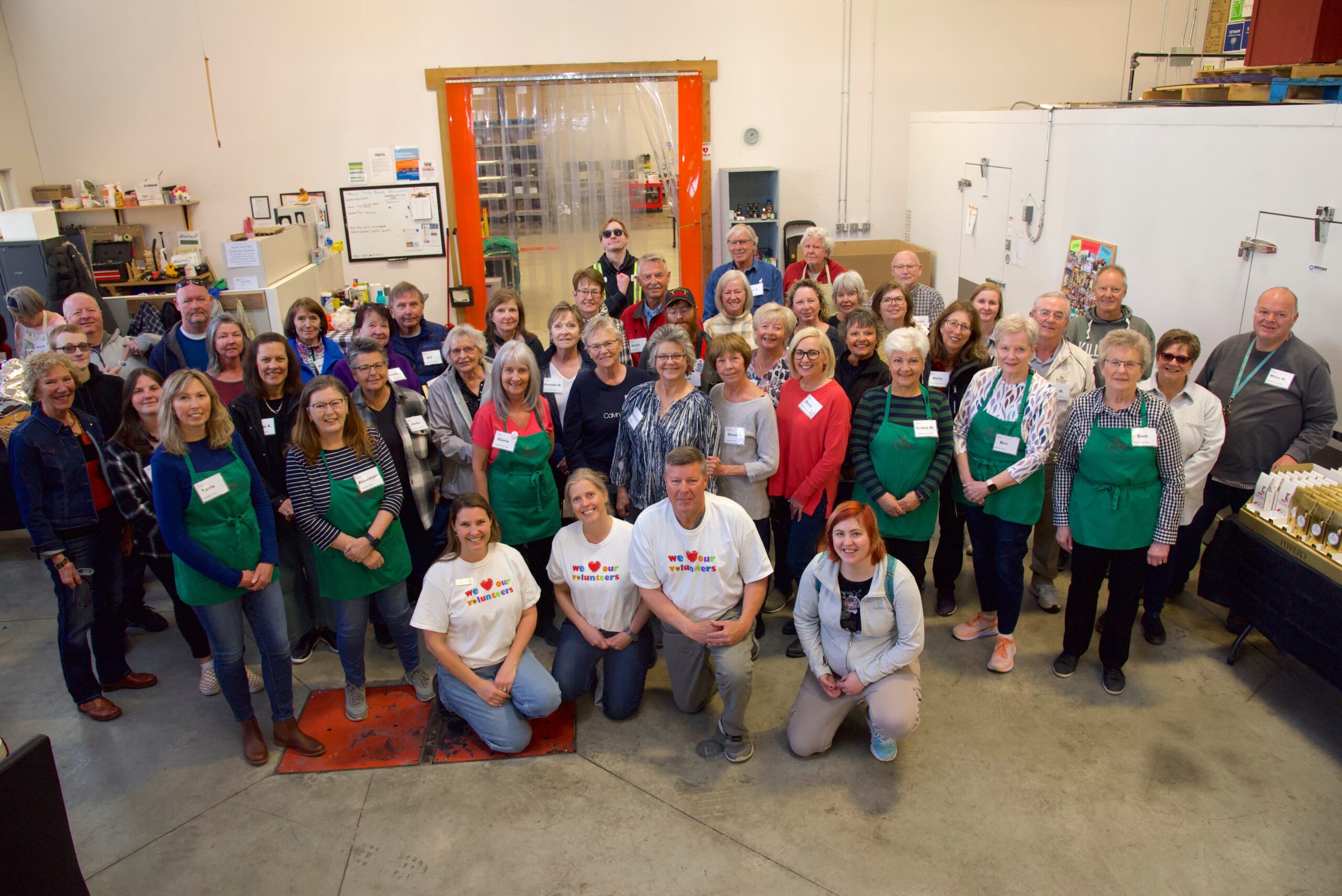 We have a number of volunteer opportunities available for members of our community. Okotoks Food Bank Association is only able to provide the programs and services to our community because of our dedicated team of volunteers. Some of the opportunities available include:
Warehouse: Sort & Stock Donations and Groceries, Hamper Preparation, Clean & Straighten Warehouse, Load & Unload Donations.
Donation Pick-Ups: Weekly Pickups, Monthly, Pickups, Occasional/Seasonal Pickups.
Client Services/Clerical: Reception, Mailing, Filing, Computerized tasks.
Special Events: Organization, Food Bank Ambassador at Events including set up, providing information, receiving donations, transport of donations to Food Bank.
Community Learning Garden: Planting, Maintenance, Weeding, Watering, Conducting Workshops.
Due to the nature of some of our volunteer positions, The Okotoks Food Bank Association may require a Criminal Record Check, proof of valid Driver's License, Auto Insurance, and a Driver's Abstract.
Qualifications to Volunteer
Age Sixteen (16) or older (due to safety standards in our warehouse). We have opportunities for students requiring Community Service Hours for High School Graduation.
People under the age of 16 are not permitted to volunteer due to safety concerns and liability reasons. We can provide some suggestions for ways for children to volunteer through collections of donations at Birthday Parties, Neighbourhood Food Drives, and off-site Special Events. Please contact our Volunteer Coordinator to discuss these ideas. We will happily give children a tour of our warehouse at drop-off so they can see how their donations are helping neighbours in our community (must be previously arranged).
Thank you for your interest in our organization. We hope to provide you with a meaningful volunteer experience.
Please feel free to contact our Volunteer Coordinator at (403) 651-6629 or [email protected].