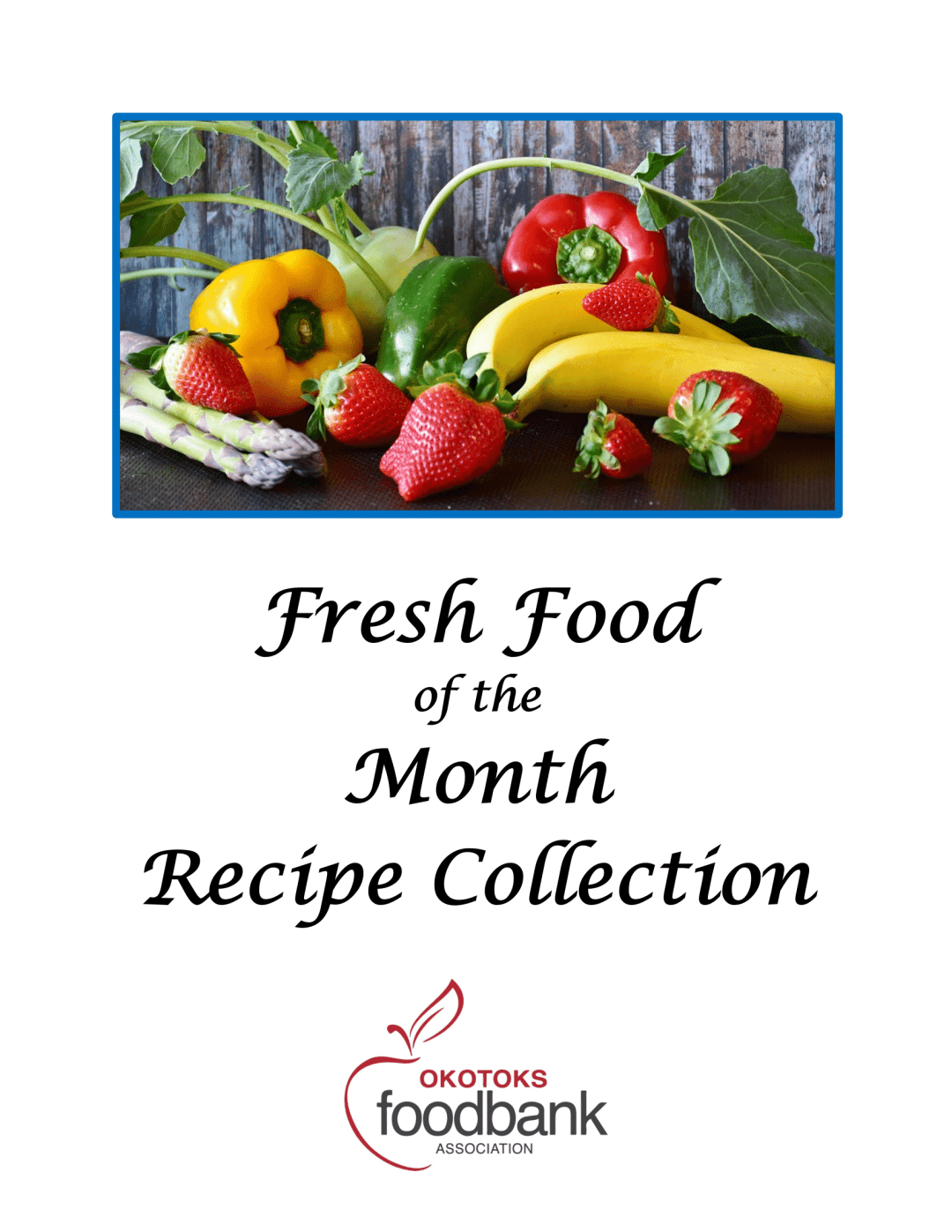 The Fresh Food of the Month program started as a 6-month pilot, seeded by grant money from the Rotary Club of Okotoks. The premise was to feature one fruit or vegetable a month to the clients participating in the Hamper program; to introduce them to the nutritional properties of the particular produce item, provide information on how to buy it, store it, and to include several tested recipes. The clients would be given all necessary ingredients to ensure they could replicate the recipes at home.
The pilot was such a success that it became a full-fledged program and has been running now for more than two years. During this time, many info sheets have been created on the various produce items, and it became apparent to us that we should compile them into a Recipe Collection for our clients. March was the ideal month to launch this new service, given that the entire month is dedicated to Nutrition. Every client of the Hamper program will receive a copy of this collection, to inspire them to prepare healthful, tasty meals for themselves and their loved ones.
The Fresh Food of the Month program is only one such example of the ways we strive to deliver a food hamper that consists of at least 45% fresh produce, dairy, and meat protein. To learn more about this program and others, please contact us at info@okotoksfoodbank.ca or 403-651-6629. And, we are always on the lookout for new sponsors to help support the Fresh Food of the Month program!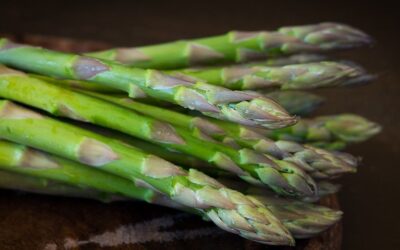 A quick and satisfying meal for lunch or supper.Recipe - Asparagus and Cheese Recipe Asparagus and Cheese Omelette (PDF)