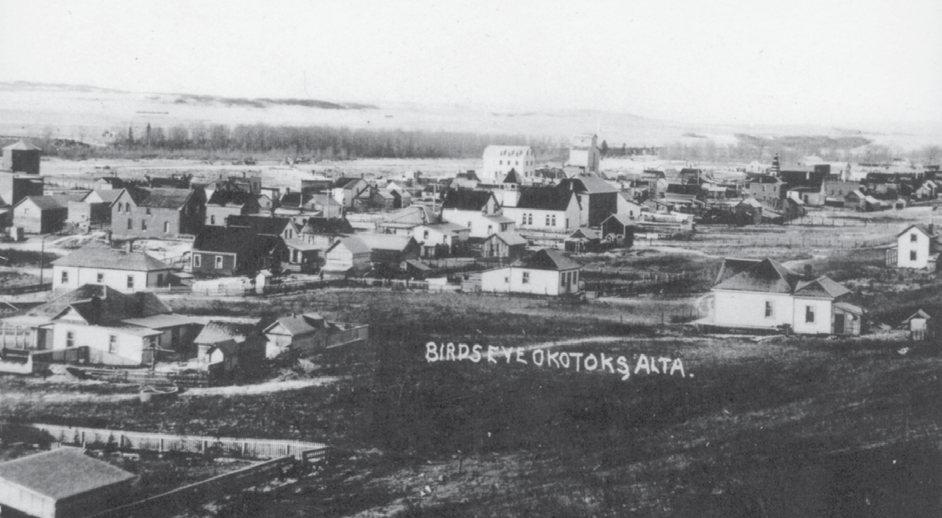 In 1985, a need was identified in the Okotoks area for an outlet to provide an emergency food service for the community. Through the efforts of 12 key volunteers and five churches, the Okotoks Inter-Faith Food Bank was formed. The Calgary Food Bank was instrumental with the set-up, providing operational advice, 100 cases of chili to share and a fridge to store perishables in. The two grocery stores at the time, IGA and Thriftway, agreed to install food baskets at their doors for shoppers to donate food into. From this humble beginning, the dedicated volunteers began providing food to those in need twice a week from the basement of St. Peter's Anglican Church.
As the demands for food security grew in the area, so did the Okotoks Foodbank grow, moving to more space in the United Church in the early 1990s until circumstances finally dictated a more permanent establishment. Under the guidance of community leaders, the help of local activists, and support from the Town Council of Okotoks, a 1900 square foot commercial unit was purchased in the industrial area of town in March 2014. Fast forward to 2020, and we can now be found in a 10,000 square foot warehouse, prepared to meet the increased demands of our community, largely due to a continual economic decline in our province. Even though our location has changed several times over the decades, what has never changed is the remarkable support of our hardworking volunteers.
There are nine churches now in Okotoks that offer guidance to the Foodbank and it feels like every business, school, and organization in the area has reached out to us in some way during this time to help us along our path.
​