Help Yourself Shelf Program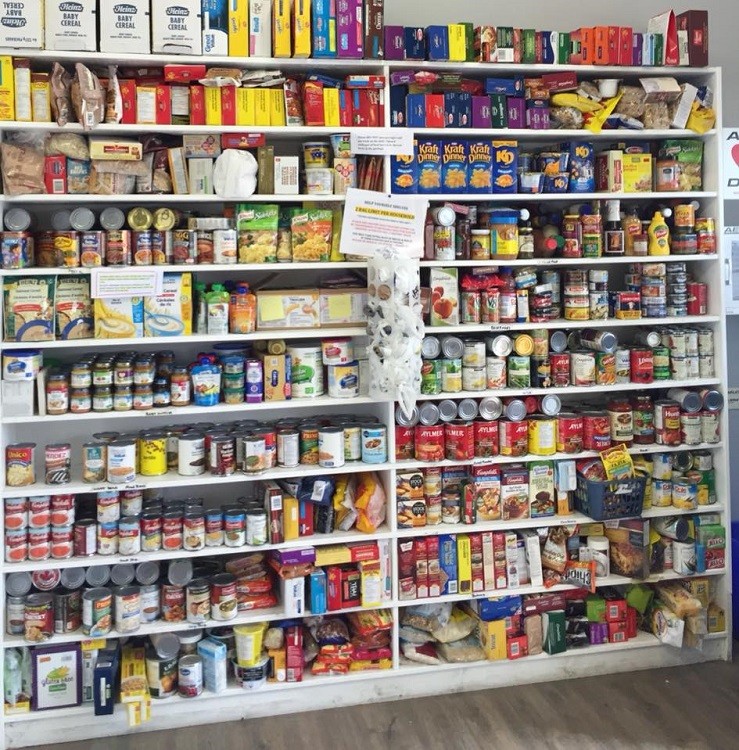 We provide bread and extras, including pet food, to anyone in need. No qualification or appointment is needed; you may stop in anytime during the Help Yourself Shelf hours listed. You must print your First Name and Number in Household on our sign-in sheet.
We do ask that you adhere to our policies regarding allowed limits, the type of bags that can be used, and that you are mindful of other's needs.
We recommend waiting until 1:30 pm on Tuesdays or 6:30 pm on Thursdays to access the shelves when our Hampers are being distributed.