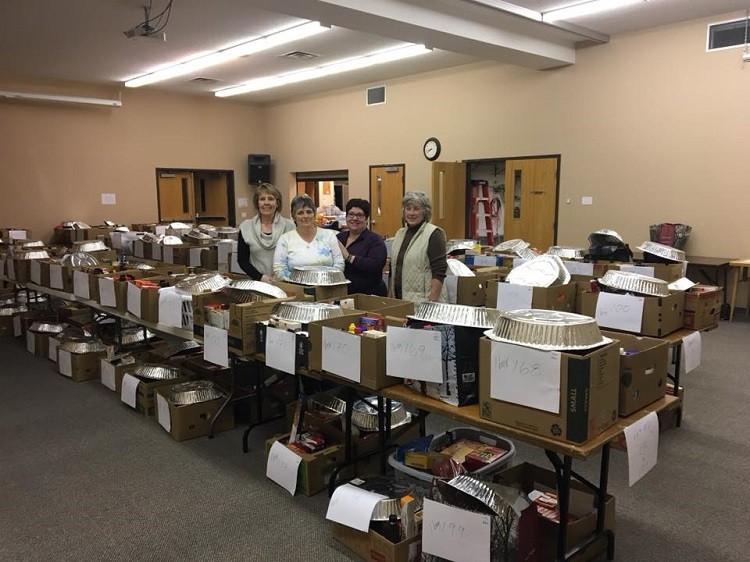 Through a phone call or in-person intake interview, Okotoks and area residents (this includes Aldersyde, Davisburg, DeWinton, and parts of the MD of Foothills) in need of assistance can book an appointment to obtain a Food Hamper. At present, food hampers can be accessed six times in a 12-month period, there is no time limit between visits. You may self-refer (meaning you do not need to be referred by an outside agency) for the first six hampers but if further assistance is required you will be referred to the Okotoks Family Resource Centre (OFRC) to determine if you are eligible for additional food support or other support programs. OFRC will provide us with a referral letter for additional food hampers as determined by them.
During the intake process, we will ask for personal information such as name, birth date, address, how many are in your household, and if there are any food allergies or dietary considerations. We will also confirm the type of income you have at the present time, i.e. Full-Time, Part-Time, EI, Alberta Works, AISH, CPP, No Income, Student Loans, etc. You will be assigned an appointment time to pick up your hamper. If you will be late or unable to make your appointment you must call to inform us or reschedule as early as possible. You will need to provide a proper ID for each person listed on your application.
We reserve the right to ask for additional confirmation of residence or need.
We provide fresh produce, eggs, margarine, frozen meat, non-perishable food items, bread, and milk cards. We also provide non-food and personal care items as available in our Food Hampers.
Instructions The support that the Okotoks Foodbank has received from our community over these past few years has been tremendous, and for that, we thank you so very much. We are happy to be able to...